Ada Bojana is an island located on Montenegro's border with Albania. When we got there, a sign over the road "Nudistički centar" (Nudists center) was a big surprise. Usually at this point I put a photograph referring to the subject. Well, this time I won't do that. Ubiquity of nudity can be observed not only on the beach but also at camping, terraces of houses, on the streets and in shops. I would feel uncomfortable taking pictures there.
Small part of beach at the western end of the island, where the river Bojana flows into the Adriatic Sea, is not for nudist.
Look at the scenic river Bojana. On both sides of the river fishing cottages are built . They partially stand on piles in the water. Many of them are equipped with the device to catch fish: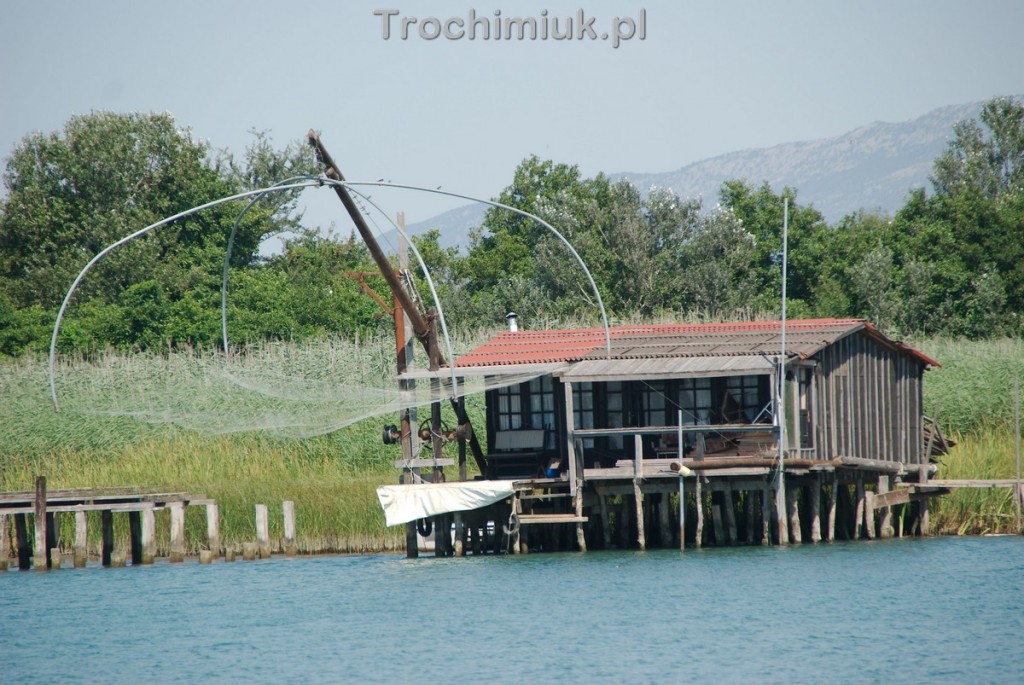 Most cottages are converted into holiday houses: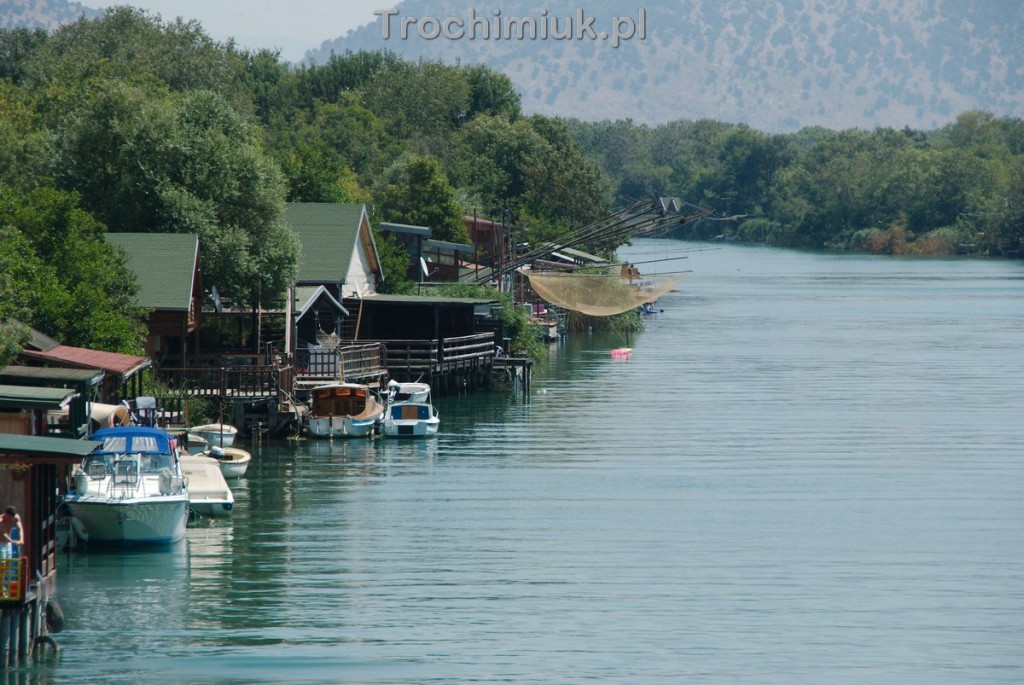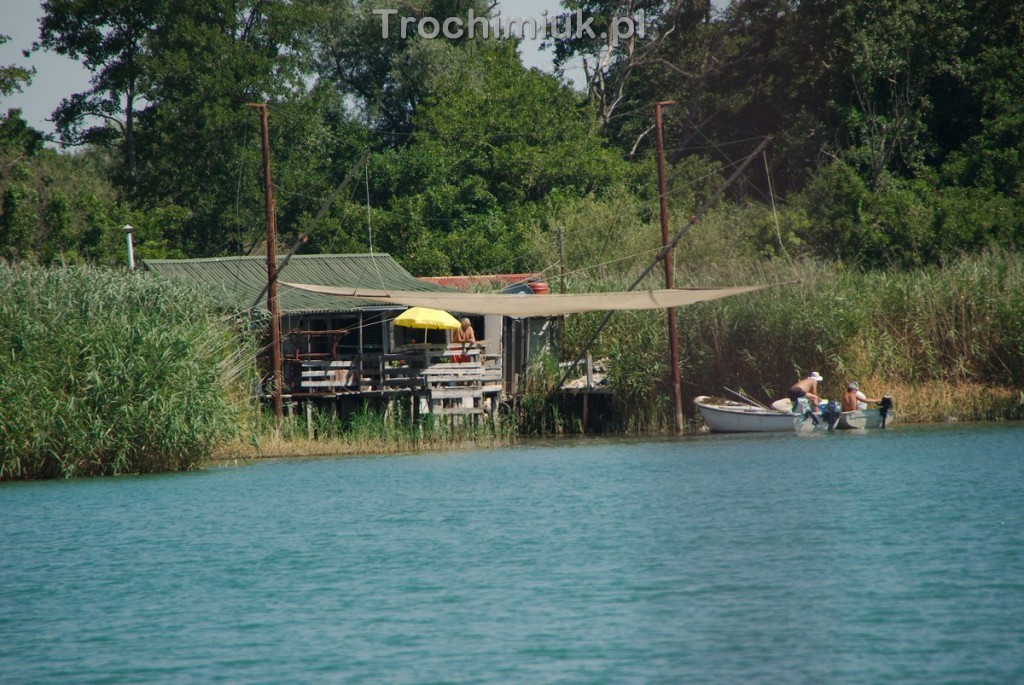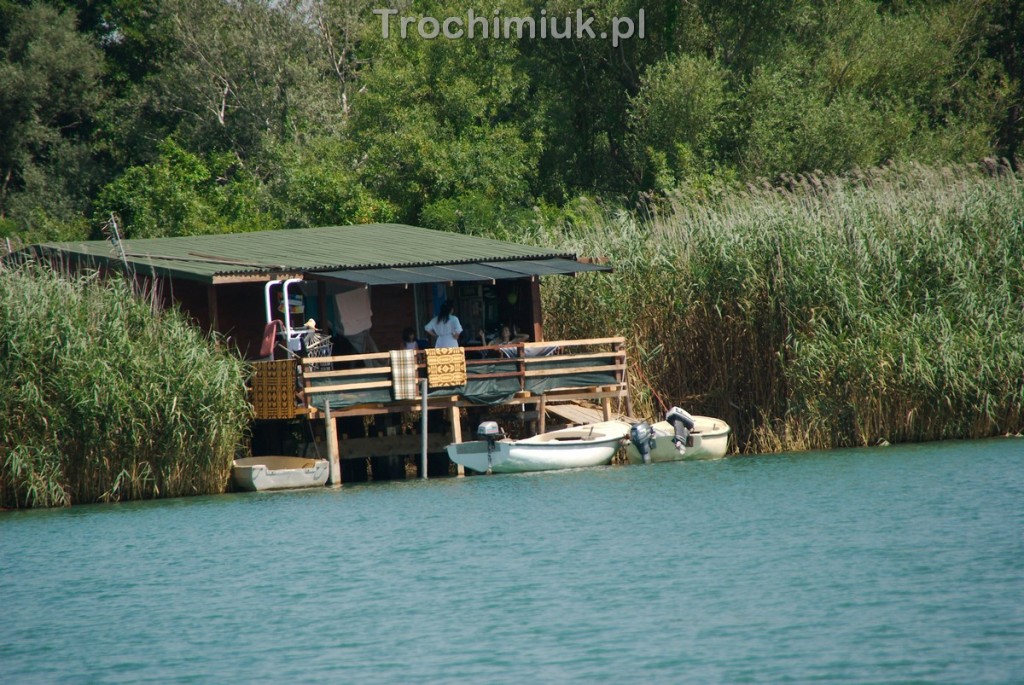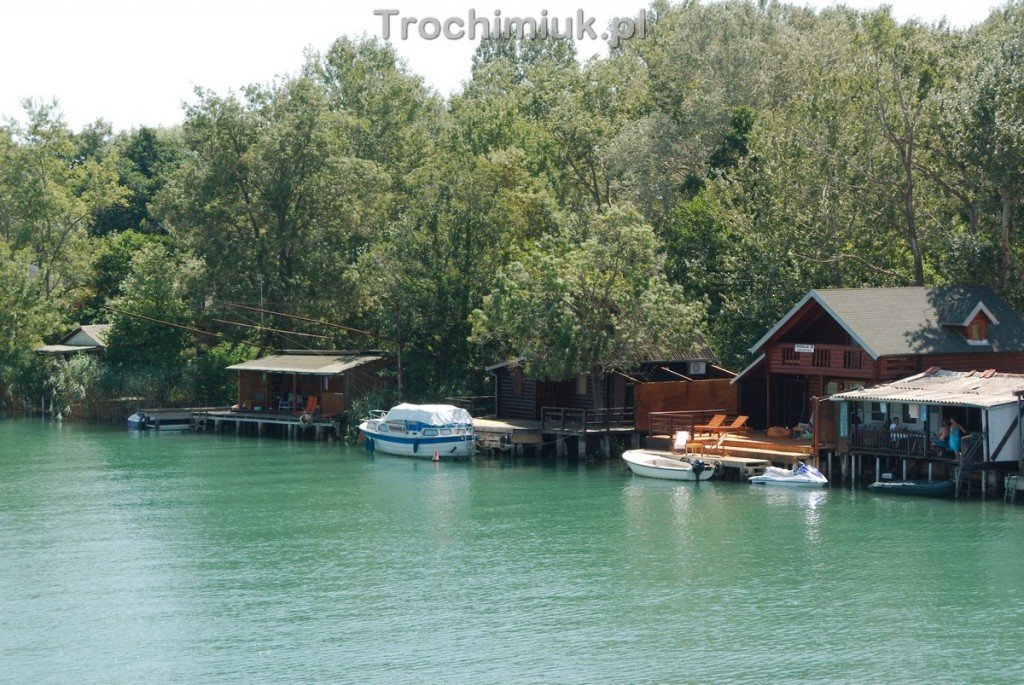 On the other side of the river Bojana, on the mainland the largest sandy beach in Montenegro Velika Plaža (a Great Beach) begins. They also call it Copacabana. It goes all the way to Ulcinj – 13 km away.