We traveled through Norway for three weeks. It was a bit tiring, but fortunatly we had booked cottage, so we could stay at Bjørkedalen Gjestehytte to rest.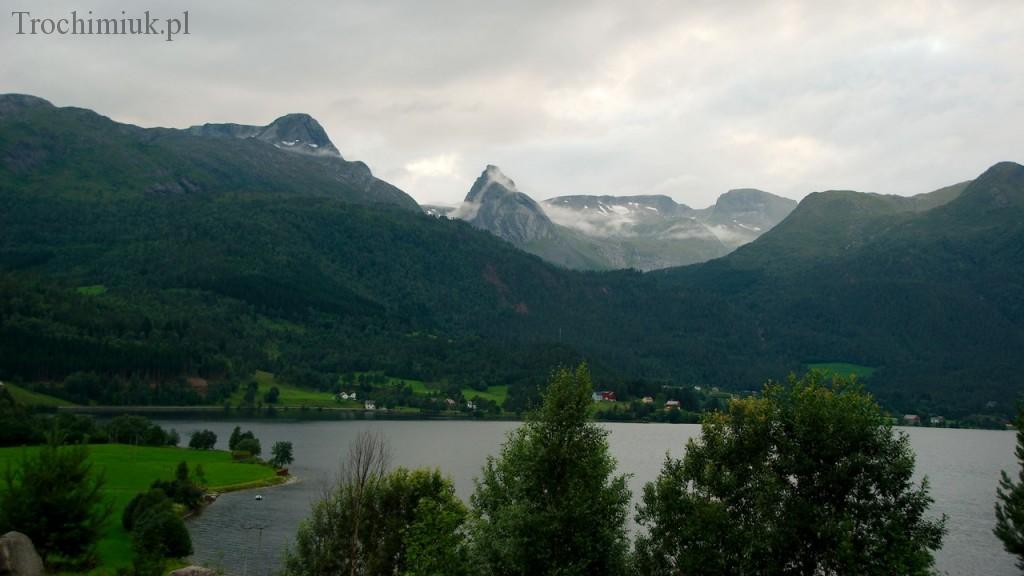 Samolina cottage
Not only fiords and glaciers are worth visiting in Norway.  There is a lake surrended by mountains and forests, where scattered around houses have grass on their roofs. And there are Vikings-like ships in a marina. At the top of that there is a wooden cottage with magnificent view from the terrace.
We stayed at Bjørkedalen for ten days, out of which every second we spend reading books, making trips or sailing on the lake.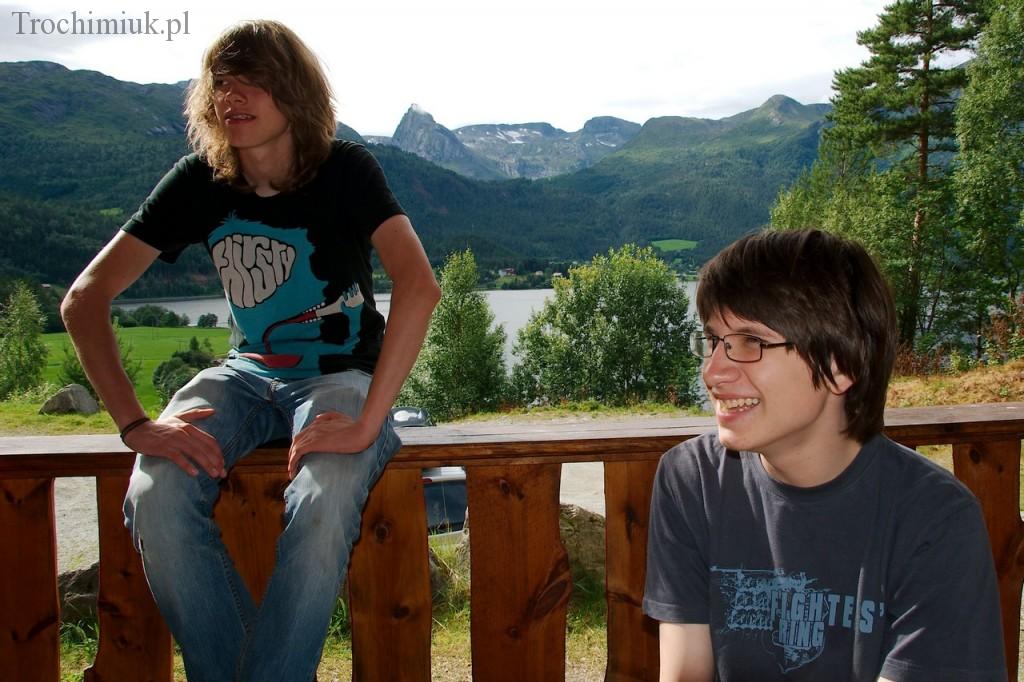 Landlord rents three cottages:  Laurentse, Mauritsa and semi-detached house with Jakobina and Samolina apartments.
In Samolina we could use three bedrooms, bathroom and living room with kitchen. Luckily there was nobody in Jacobina, because through thin walls you could hear everything.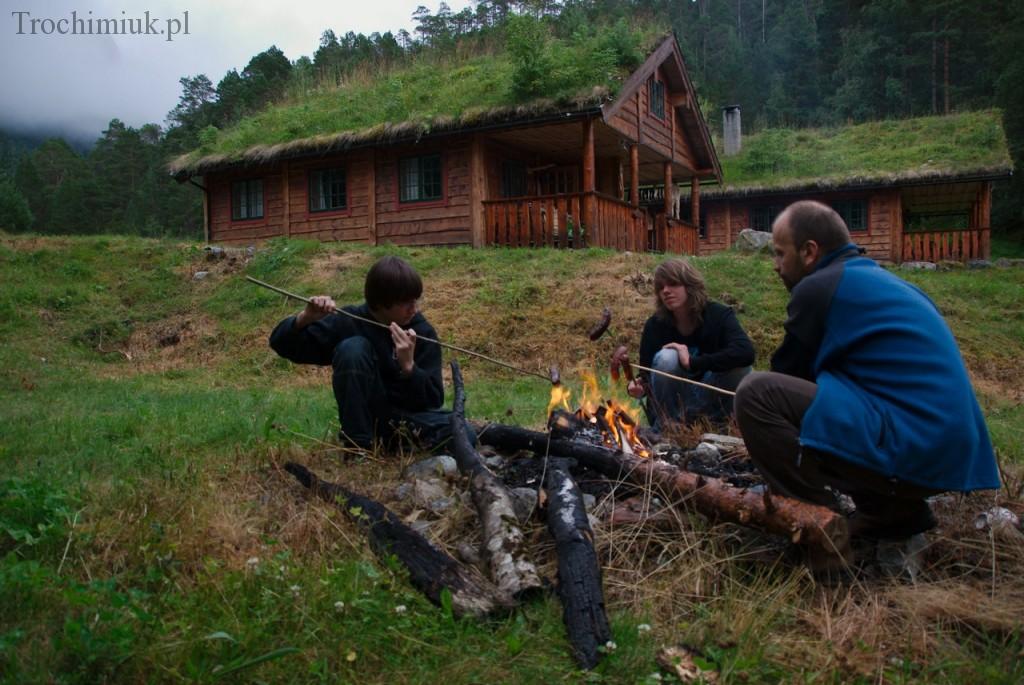 The most beautiful and best situated is a cottage for ten people – Mauritsa, which has huge living room, big kitchen and there is also a washing machine. What I liked the most in Mauritsa was big terrace with wonderful view.
Viking-like ships
In the marina, which belongs to the landlord, there were three ships which suppose to look like Vikings' ships. They were built by Jacob Helset – our landlord.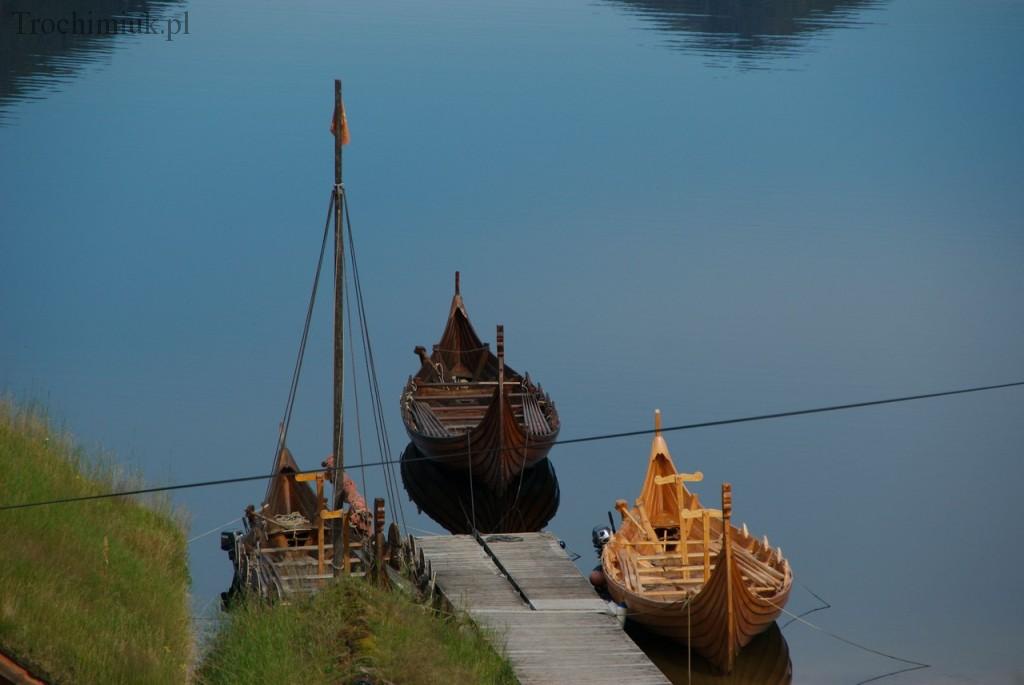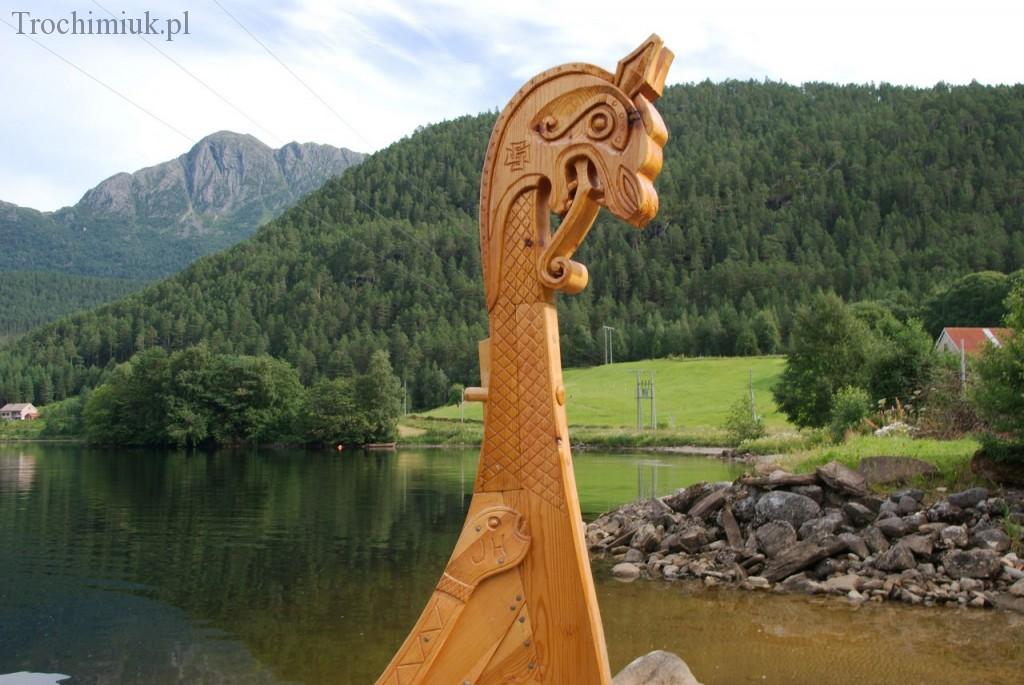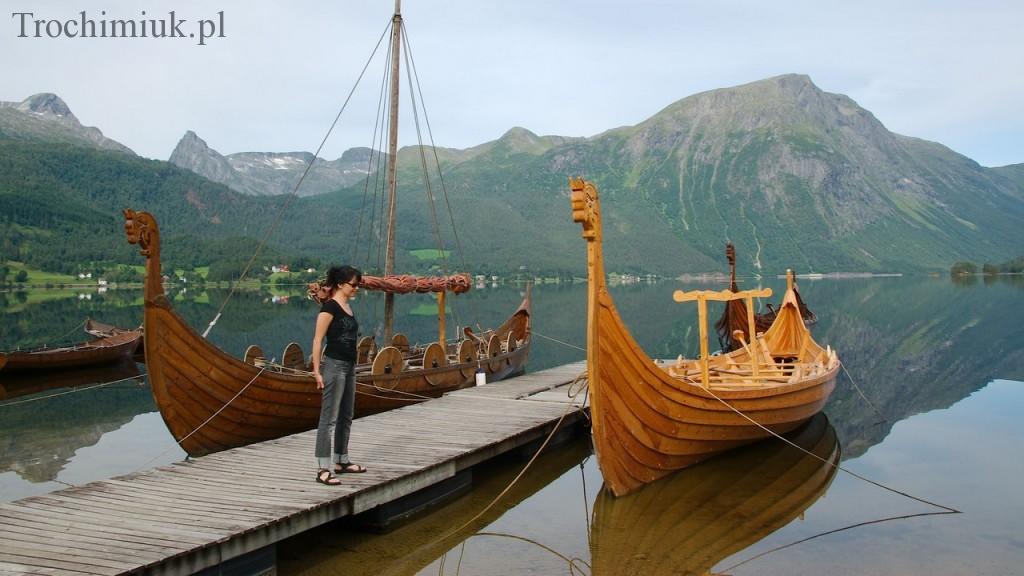 Water in the lake was very cold, but it wasn't a problem for young people: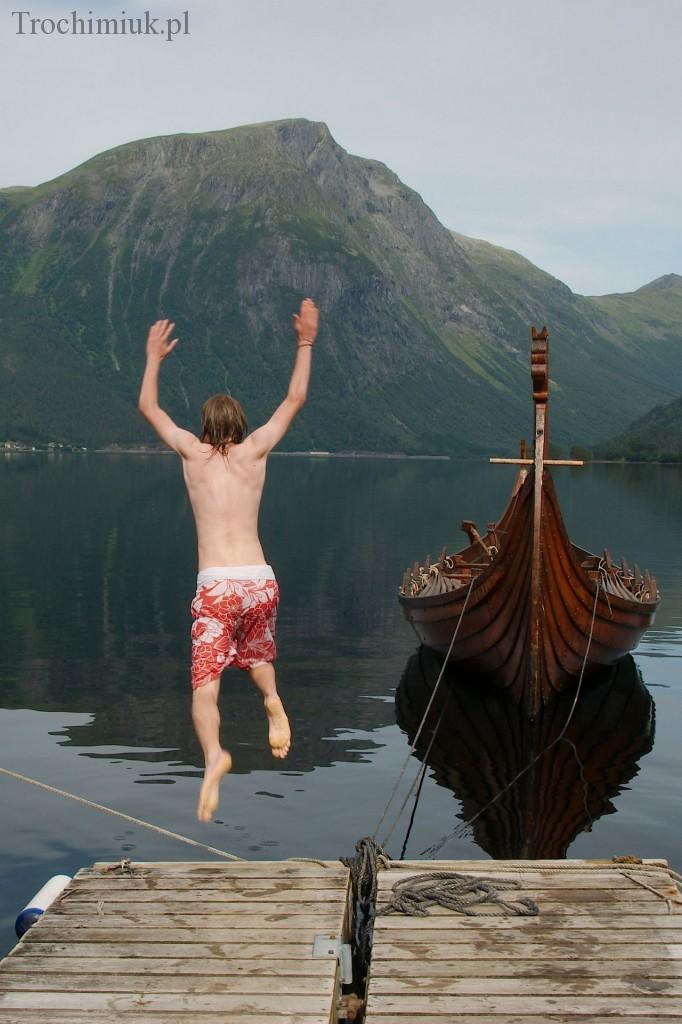 Island trip
The Helsets allow you to use their boats for free. They only show where you can find the key to a shed with oars.
They didn't have to say it twice, we already went for a romantic "cruise" to a small island on the lake: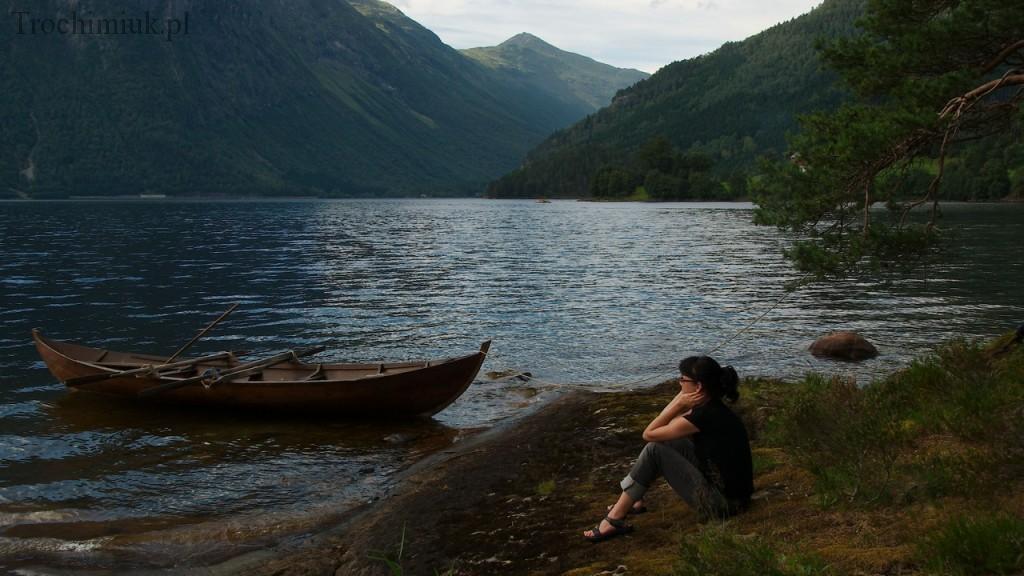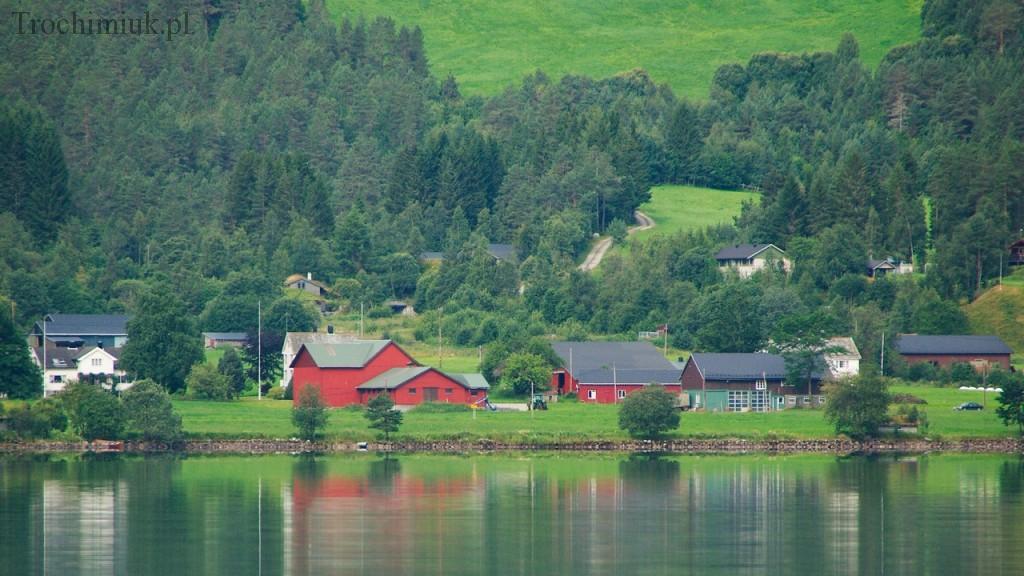 Nearby places
Bjørkedalen is a perfect place to visit in western Norway. We went for allday trips in order to:
sightsee Ålesund and surranding islands,
see West Cap, island Maloy, Kannesteinen,
sail through  Geirangerfjord and drive through the Eagles Road,
see Jostedalsbreen glacier,
wander through small towns Nordfiordeid, Volda and Ørsta.
More information
Prices
We paid 4250 NOK for the ten-day stay in 2010. I wasn't expensive as for Norway cottage. For comparison – one night stay in other areas costs from 500 to 700 NOK.
Contact
Bjørkedalen Gjestehytter
Bjørkedal, 6120 Folkestad, Norway
Phone: +47 70 05 20 27
http://www.helset.net/
Lots of information and many nice pictures:
http://www.visitalesund-geiranger.com/en/Product/?TLp=33659.
I had booked the cottage in February, five month before we went there. Nobody asked me for an advance payment, and the cottage was waiting for us, as we agreed. That's great when you can trust people. Live is easier in such a world.