Perast
Perast – small town at the Bay of Boka Kotorska in Montenegro. I was mesmerised by the beauty of this place. In fact, the whole Perast is an Old Town. It has beautiful wharf so everybody is walking there, on the other hand, narrow streets and numerous stairs between houses are also worth to see.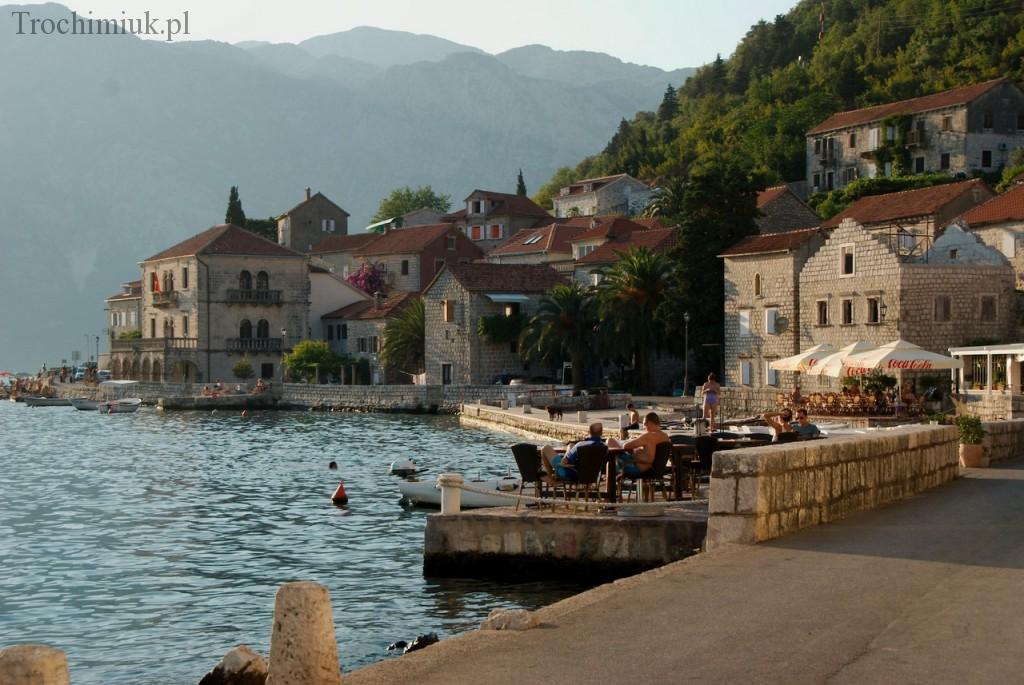 In 1624 Perast was attacked and plundered by the pirates. All of the citizens were taken into slavery and were kept in a Turkish prison in Ulcinj. When we got there, we went to see that prison. Today it is a part of the Ulcinj Museum, where you can see artistic performance every evening. Therefore there are so many chairs: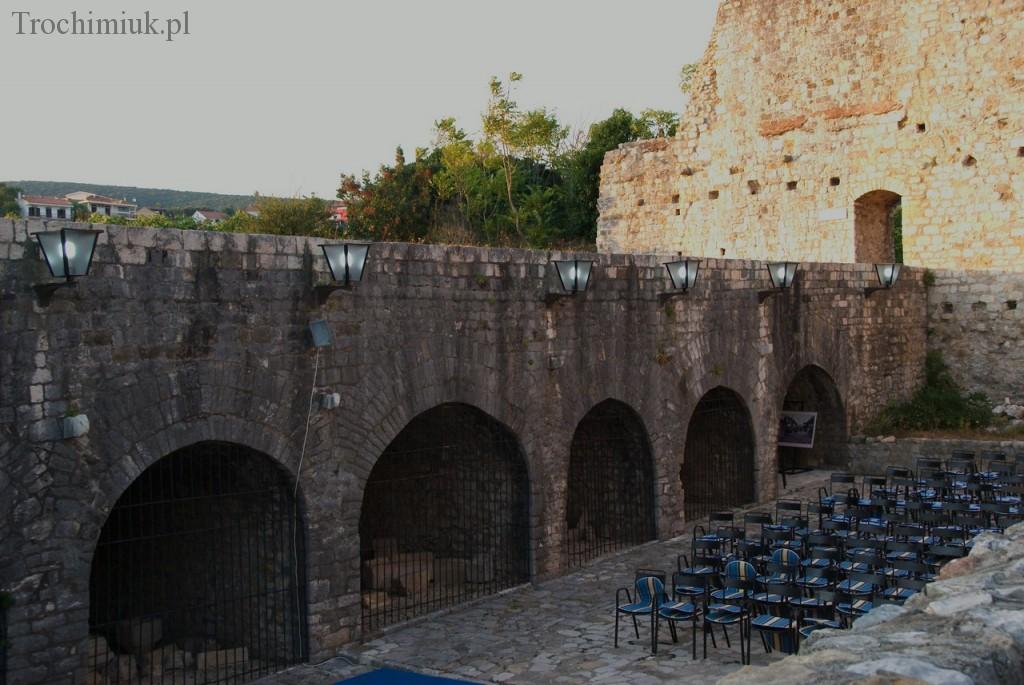 Fans of sunbathing may be disappointed. Perast has no beaches, but it doesn't stop people from sunbathing: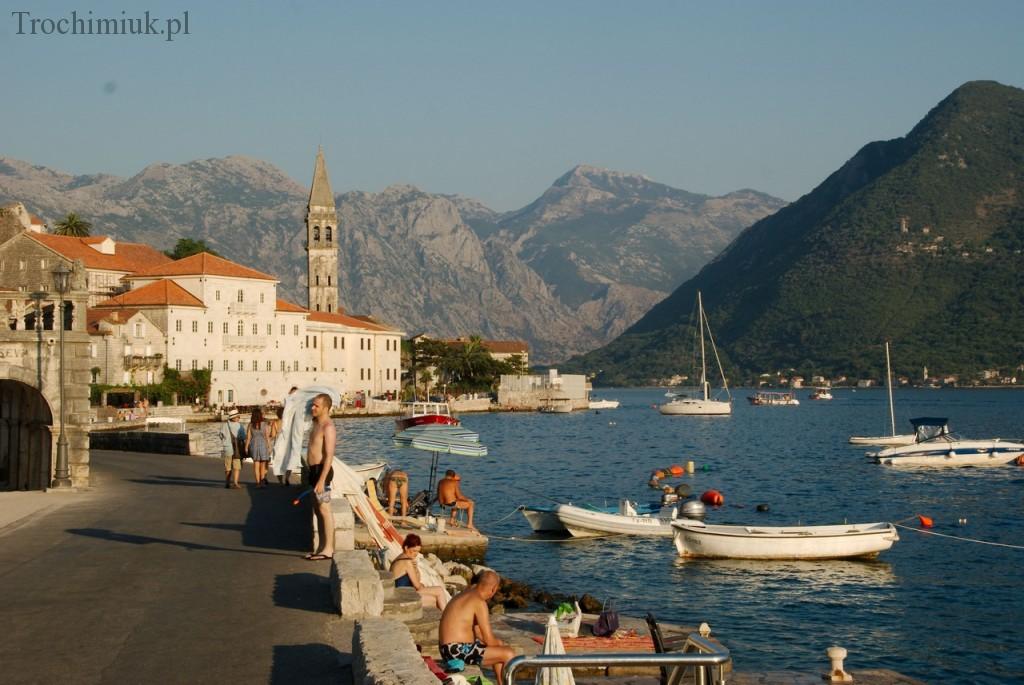 During our Balkans journey we stayed here only for one night. However, few longer walks were enough to feel unique atmosphere of this place.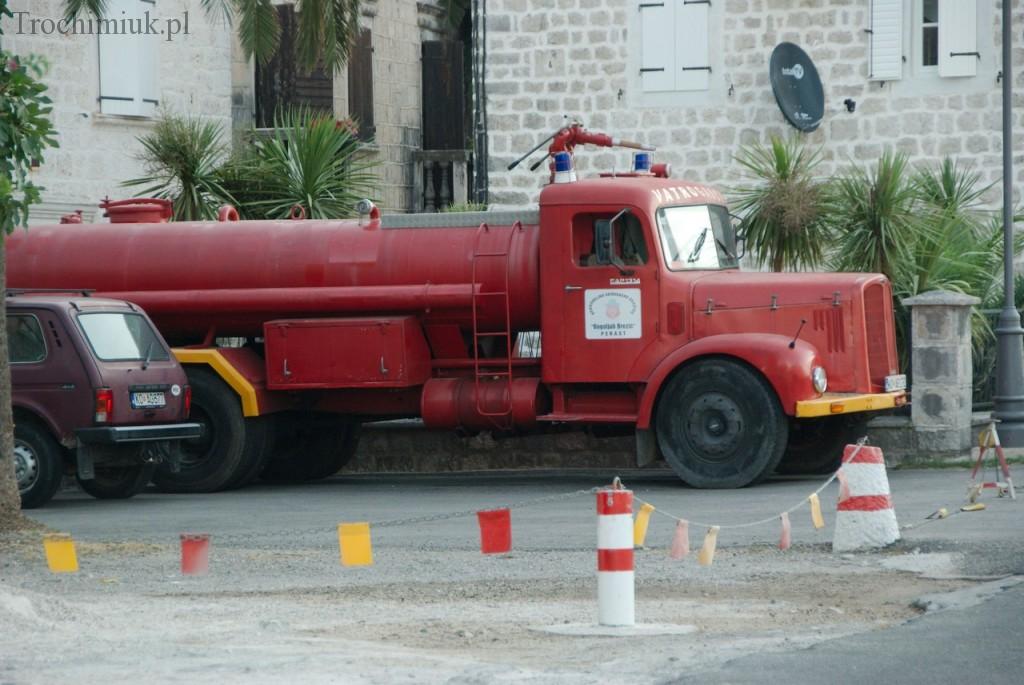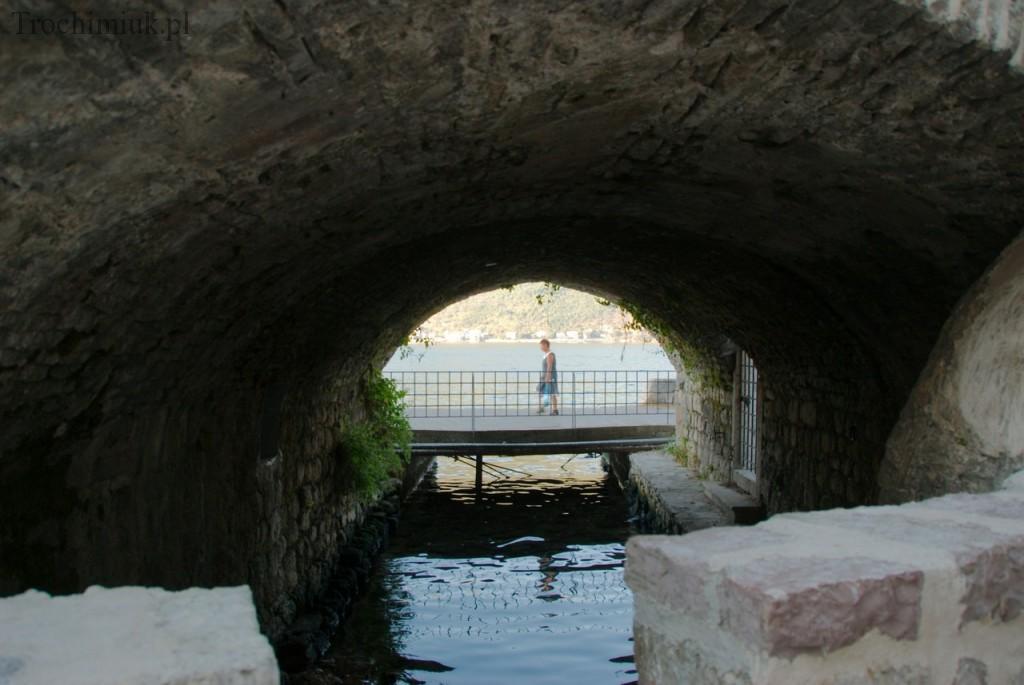 An accommodation directly by the St. Michael Church cost us 20EUR for room for two with air-condition and a refrigerator.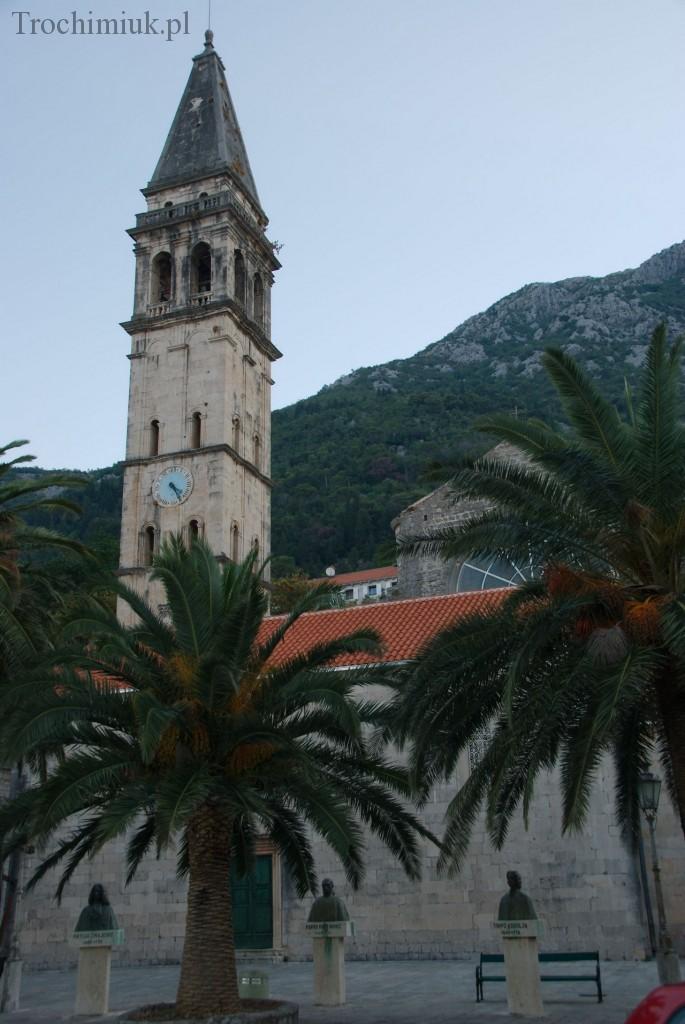 Gospa od Škrpjela Island
Gospa od Škrpjela Island (Our Lady of the Rocks) was created artificially around a rock where an image of Madonna was found. Simply, local fishermen were rowing over to sink stones. Finally, in 1630 on newly created island they built great church :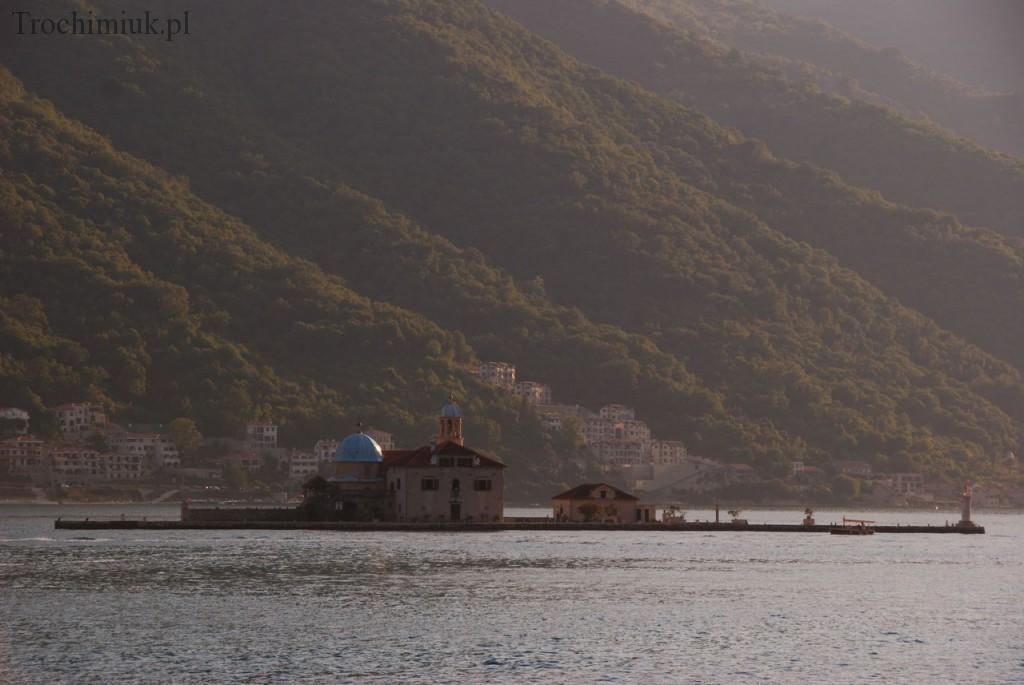 Sveti Đorđe Island
Sveti Đorđe Island (St. George) in contrast to previous one was completely created by nature.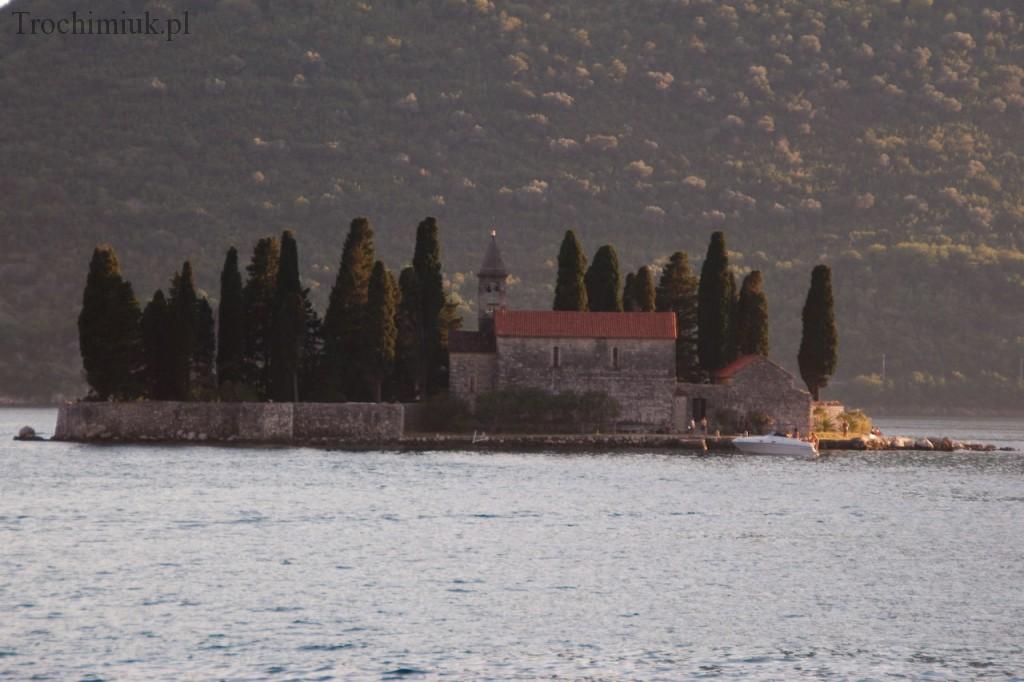 More information
Driving into Perast is allowed only for a short time, just to take out a luggage. Cars must be left on one of two car parks. For those who stay in Perast for a night the price is really low. In order to get discount you should ask your host for a voucher.
In 1979 Perast was added to UNESCO World Heritage list. History of town is described in details at Museum of the Town Perast site.