The Balkans journey
In 2013 we went to three weeks journey around the Balkans. No turists and wonderful views – that's what we usually are looking for during our journeys. In Bosnia and Herzegovina, near to Croatian Plitvice, only one day trip from Poland we found very quiet place: Una National Park.
We have stayed at Villa Buk guesthouse and for two days we were sightseeing. What is worth seeing? That's what I want to tell you in the next part.
Štrbački Buk waterfalls on the Una River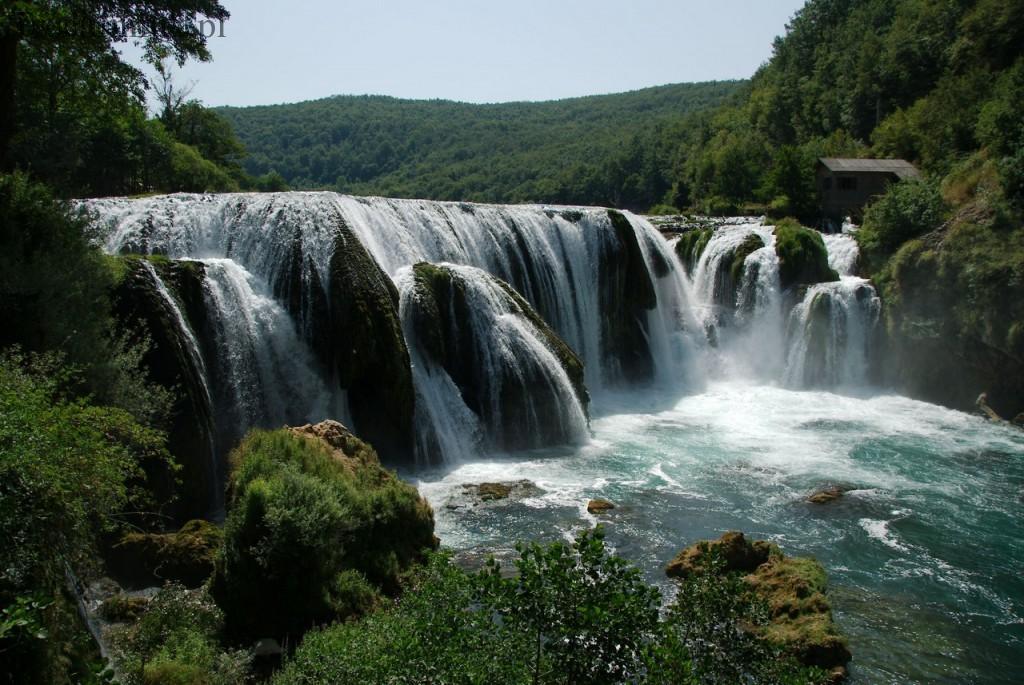 In 2012 Una National Park received European Union subsidy in order to promote turism in that region. As a result wooden paths and viewpoints by the waterfalls were built. The investment was finished at the end of 2012 so everything was brand new when we get there. My first impression? They ruined the nature, what a pity. But after short walk I have changed my mind. I wouldn't be able to take so many good photos without mentioned platforms.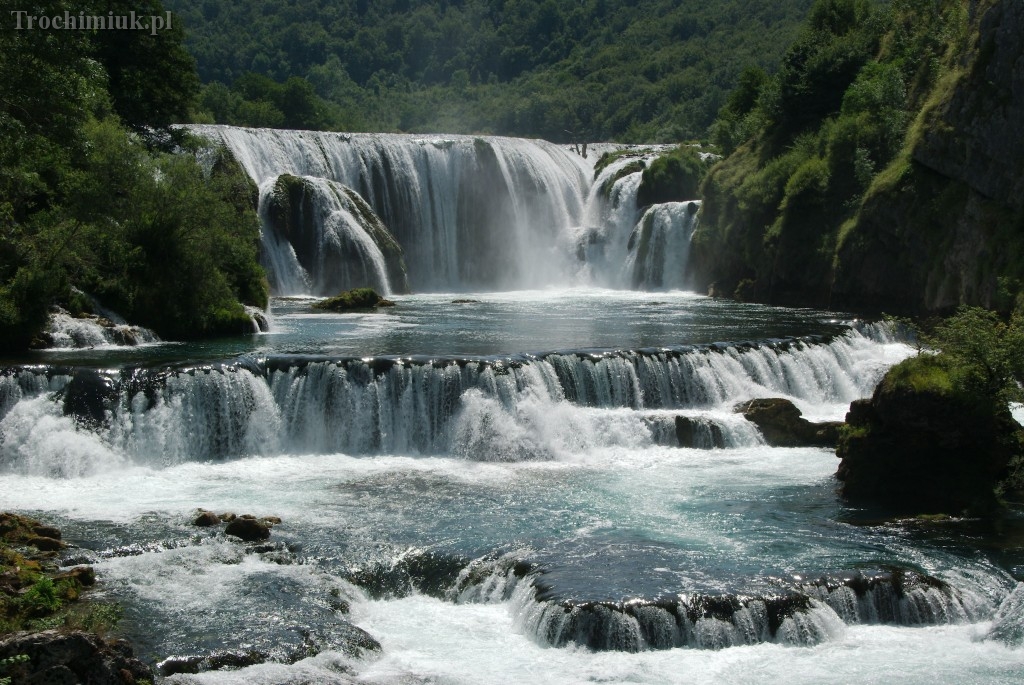 At the waterfalls we spent almost two hours and during that time we didn't see not even one turist. We were about to go back when suddenly we saw a group of young people getting into pontoons. As quick as possible I returned to view platforms. I set my camera on sport mode and in this moment I feld as a professional reporter. Here is one of the pictures: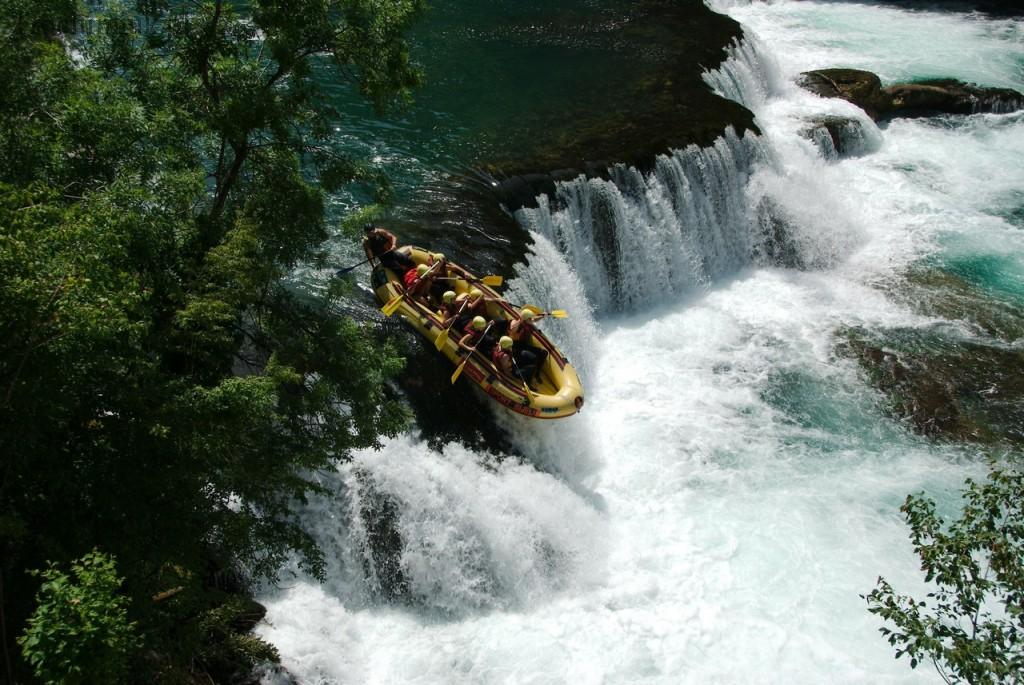 Beneath the waterfall the river is much calmer. Eventhough fans of rafting will still need to pass many smaller cascades.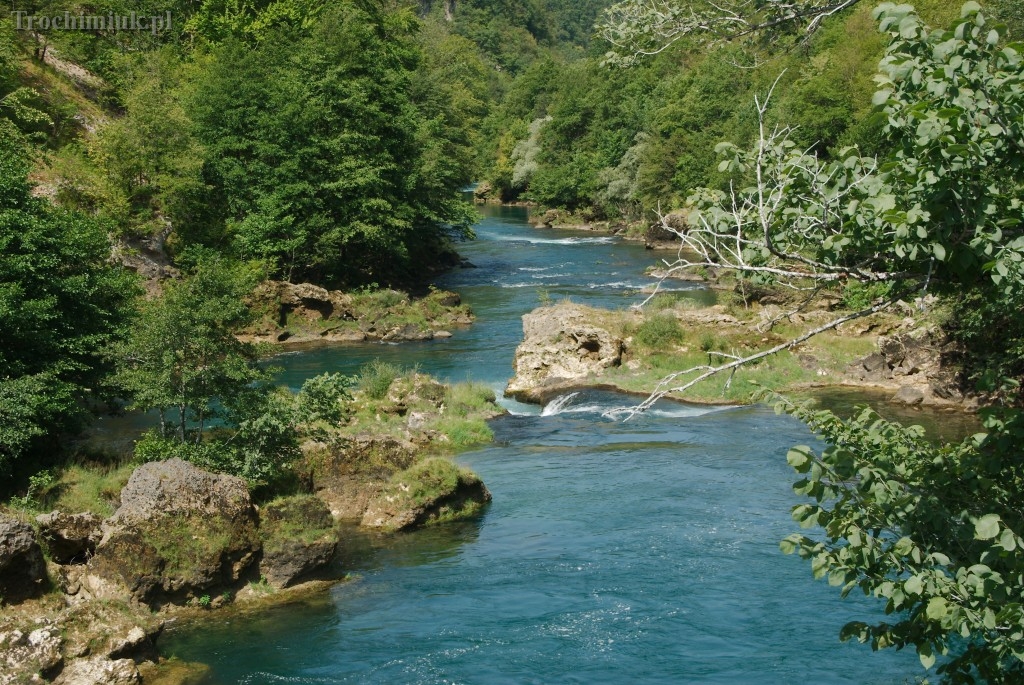 Camping / Villa Buk
We have found this place by accident. When I went onto the terrace I heard Balkan music and the owner of the house took out a bottle of Rakija the same moment when he saw me. I already knew that we will stay here for a night.
Hosts occured to be wonderful people. We were talking about the reson why so many turists visit nearby Plitvice in Croatia but here in the Una National Park, 30 km further, it's very hard to meet turists. They reacted very emotionally when I mentioned that Bosnia is seen as a very dangerous country full of mines which remained there after a war. As a reply I've heard that it is national propaganda of surraunding countries. Actually Bosnia and Herzegovina is normal, safe country, open for visitors.
Villa Bul guesthouse with a pub hanging over the Una River was built on remains of old watermill which was destroyed during the flood. On the other side of the river there are still remains of the watermill.
Official web page: http://www.discoverbihac.ba/acc.php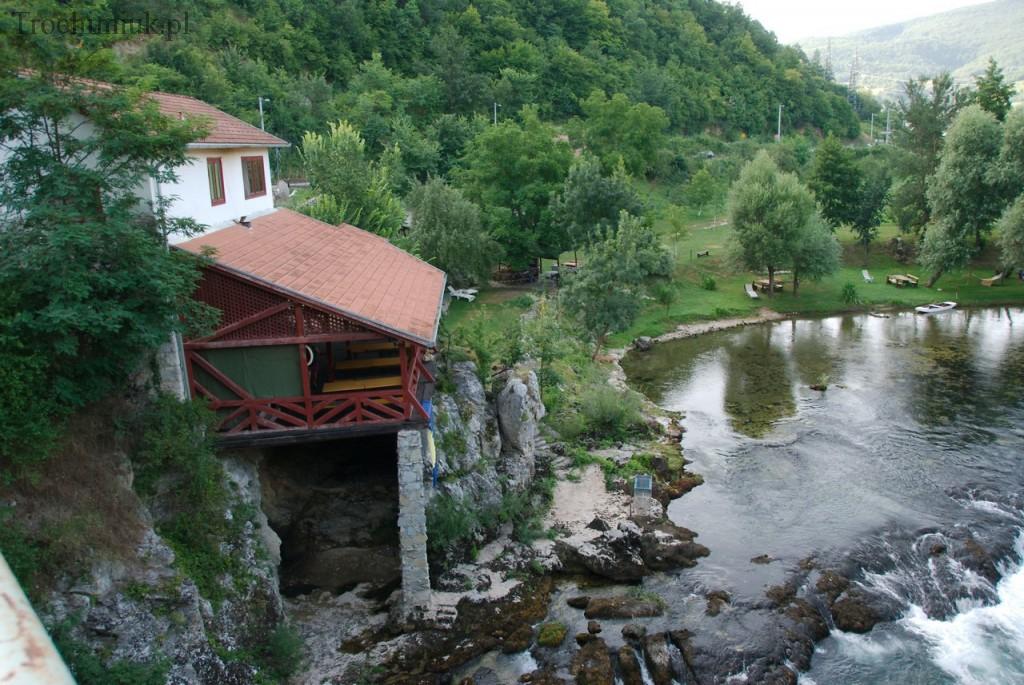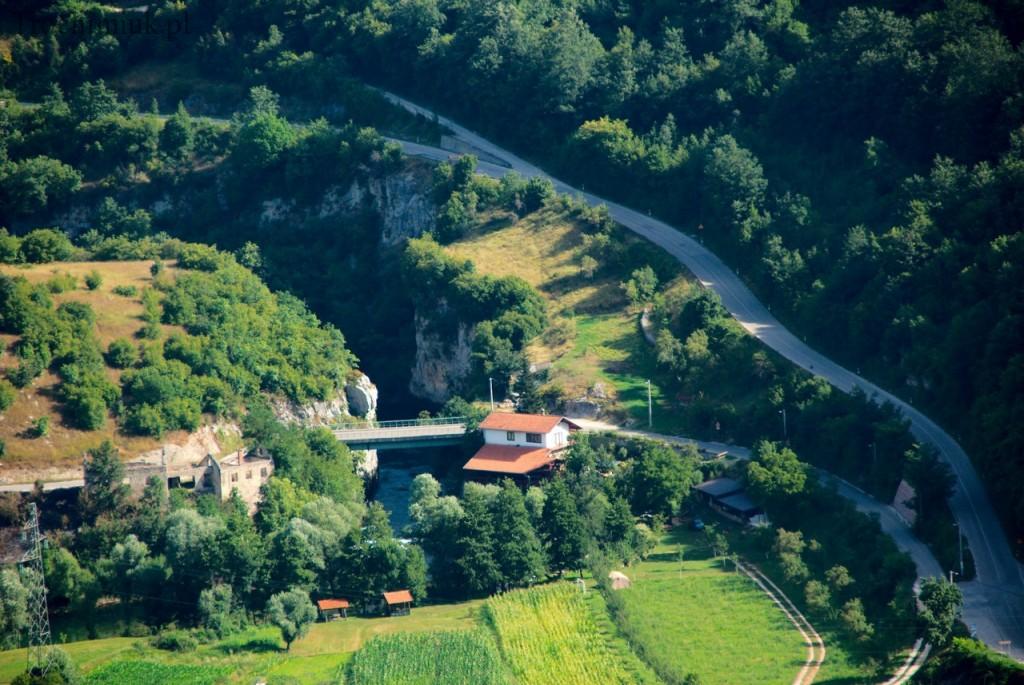 Ostrovica fortress
The royal city Ostrovica is built on the hill of the same name above Kulen Vakuf. It was first mentioned in 1407 when the Hungarian-Croatian king Ladislav confirmed the fortress as the property of duke Sandalj Hranić.
Today fortress is in ruin but now one of the towers is beeing rebuild so maybe soon we will be able to see it in better condition.
In the valley at both sides of the Una River extends Kulen Vakuf. Slightly below the top of Ostrovica we found Muslim graves.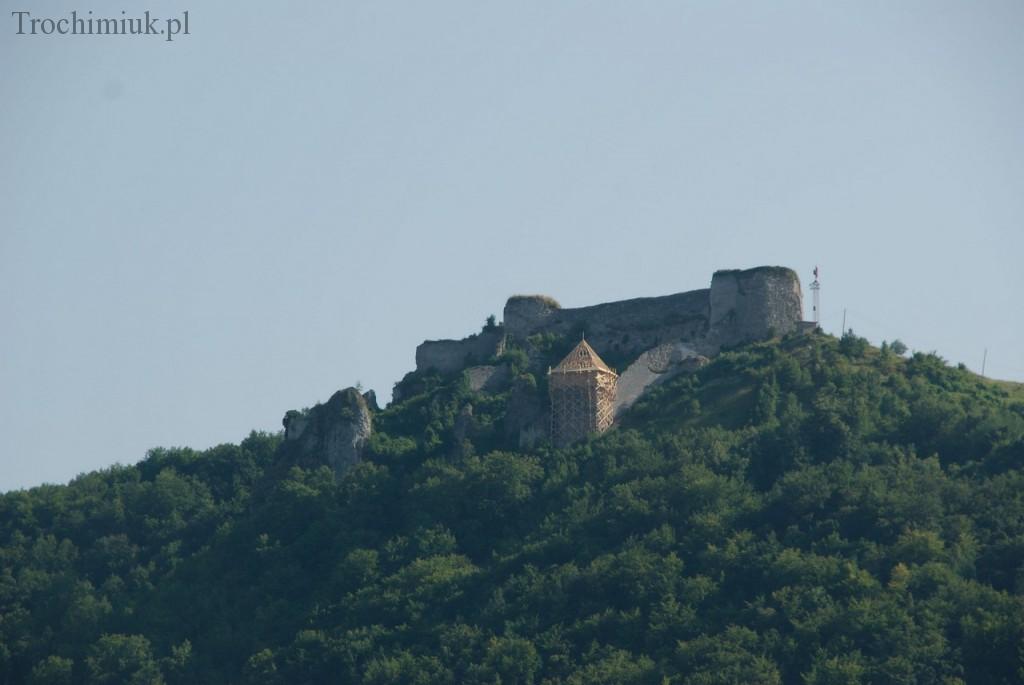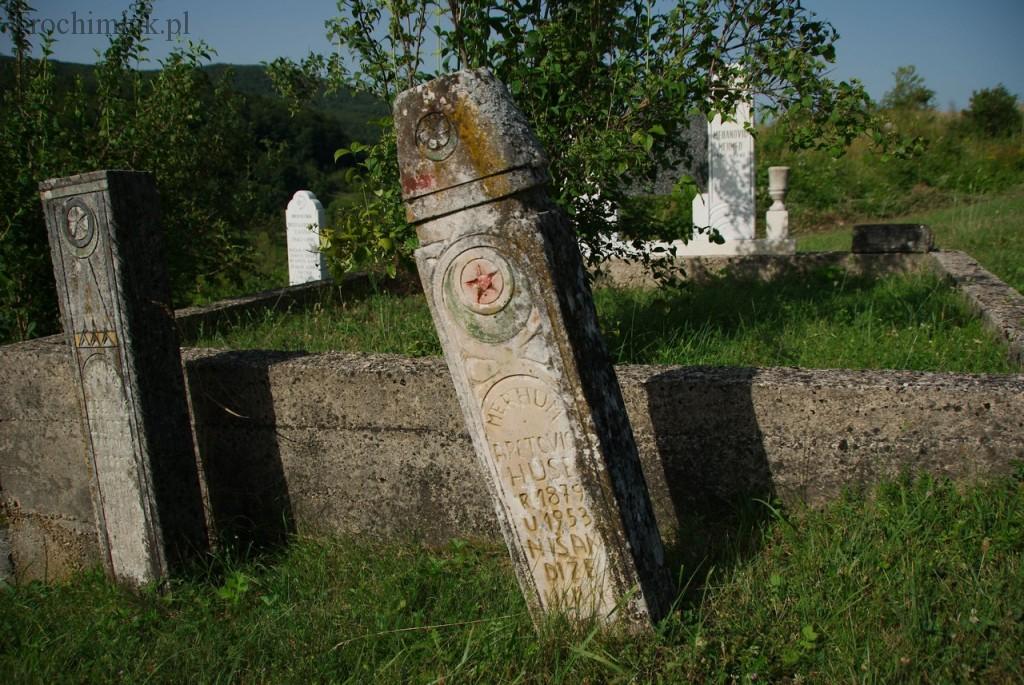 Kulen Vakuf
Kulen Vakuf is a village in the municipality of Bihać. We have made there the cheapest shopping during our whole Balkans journey. This place is almost free from turists – we havent met any.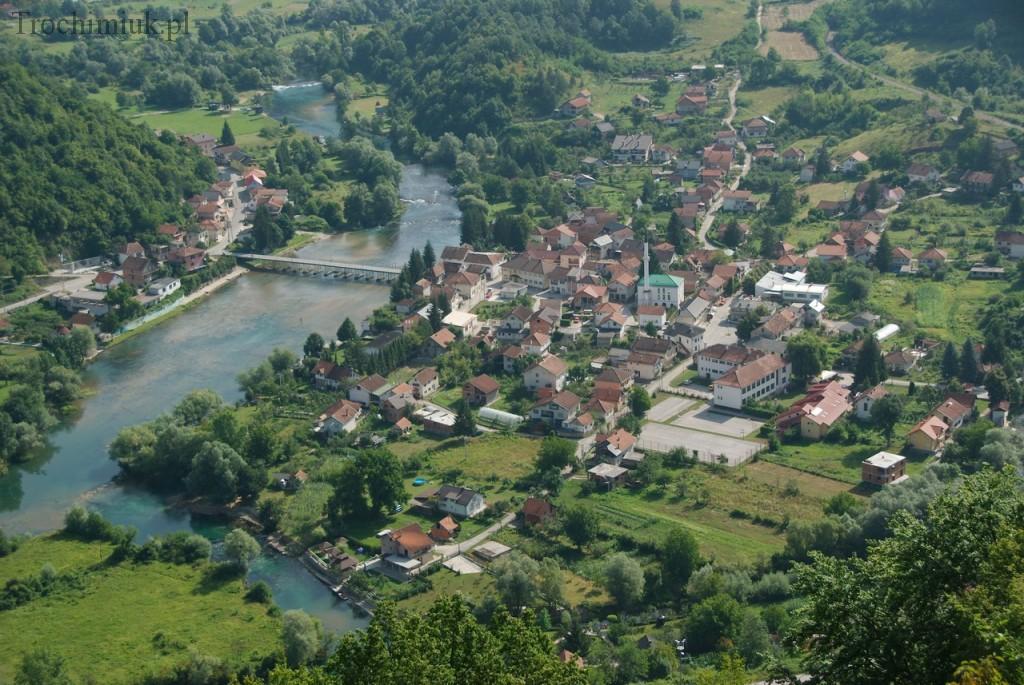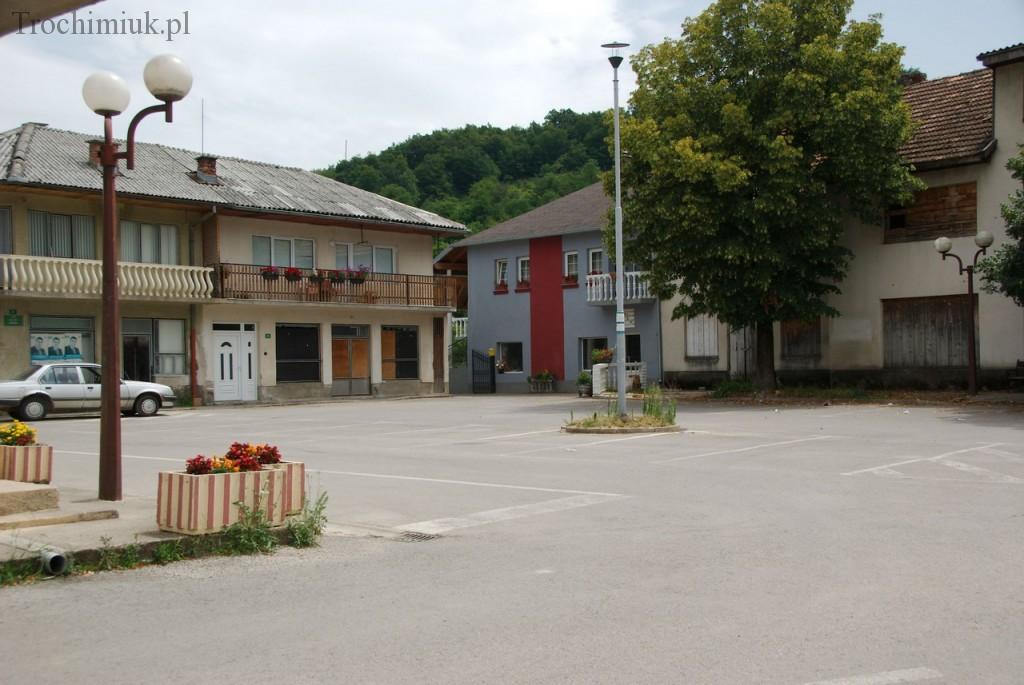 Waterfalls in Martin Brod
This is the first big waterfall on the Una River, which branches down from over 50 metres high over larger and smaller tuff bariers. I was going to show you that waterfall but… I am surprised that I do not have any photo of it. Maybe the reason is that I was enchanted by the river descending from cascades in the forest
: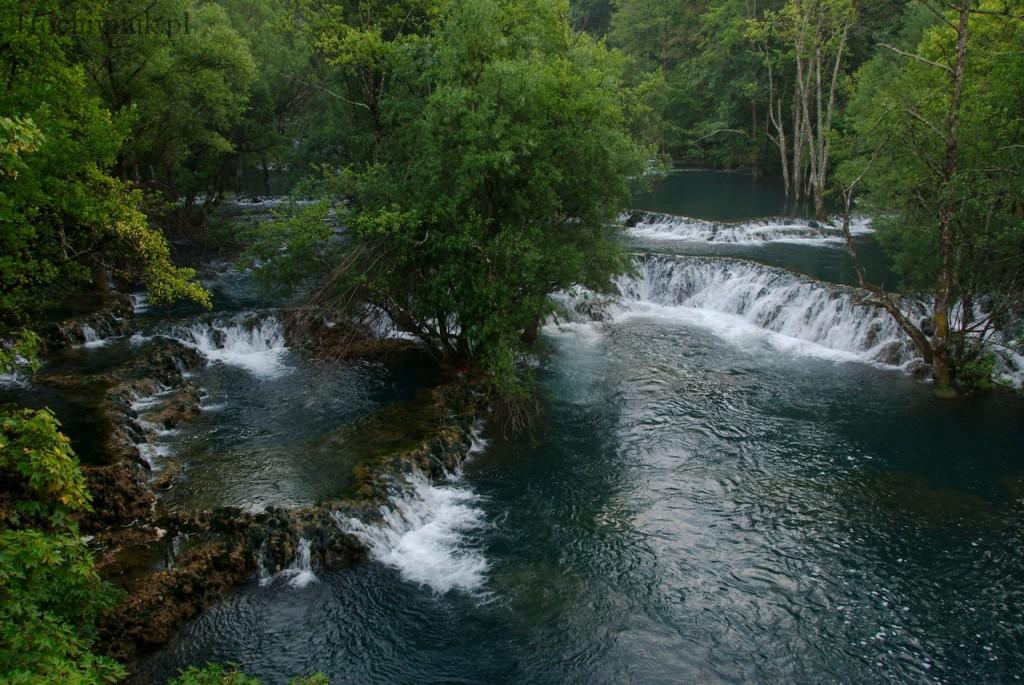 The Unac River canyon
Unfortunately… we haven't seen to much. At the just-built road there is a viewpoint upon a canyon. We heard that the canyon's is 300 metres deep, but it was completely covert with a mist.